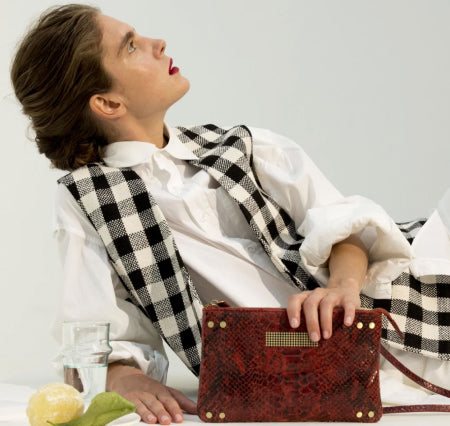 MOST FREQUENTLY ASKED QUESTIONS
KAN IK MIJN BESTELLING OMRUILEN?
Helaas zijn omruilingen niet mogelijk op onze webshop. Indien je een ander model of een andere kleur wenst te bestellen, gelieve dan je bestelling te retourneren, waarna je een terugbetaling ontvangt. Je kan vervolgens een nieuwe bestelling plaatsen.
Is it possible to repair my bag?
Ja, we bieden een reparatieservice aan. Vul het reparatieformulier in met de benodigde informatie. U vindt dit formulier op de pagina « Hoe mijn tas onderhouden? ».
U zal per mail de verdere stappen ontvangen om tot de herstelling over te gaan. U heeft recht op twee jaar garantie na de aankoopdatum.
Click hier to access the repair form.
Can I track my order?
Zodra je bestelling verzonden werd, ontvang je hiervan een melding per e-mail. In deze e-mail staat een link die je toelaat om je pakket te volgen.Indien je koos voor een levering in een afhaalpunt, word je hiervan per e-mail op de hoogte gebracht zodra je pakket is aangekomen in het gekozen afhaalpunt.
How long is my gift card valid?
Jouw cadeaubon is 1 jaar geldig vanaf de aankoopdatum. De vervaldatum staat in de bevestigingsmail met de code van jouw cadeaubon.